Mustang, a ZUGFeRD/Factur-X solution
Mustangproject (download) is a open source library and command line tool for ZUGFeRD/FacturX, a PDF-based format for electronic invoices.
You can support electronic invoices in your own java software with the library or quickly find out how many invoices have metadata, extract or add ZUGFeRD metadata using the command line tool
Mustangproject 1.7.6 was released on 06.02.2020 and supports ZUGFeRD 2, ZUGFeRD 1 and Factur-X 1.
Features
Convert PDF/A1 to PDF/A3
Read and write ZUGFeRD 1 and ZUGFeRD 2
Embeddable java library based on PDFbox
Permissive license (APL2, free for use in commercial and noncommercial applications)
We try to be particularly
The Mustangproject library

supports Maven
can be embedded in your Java software

Command line tool

Runs on Linux, Mac OS and Windows
Add ZUGFeRD XML to PDF
Extract ZUGFeRD XML from PDF
Migrate ZUGFeRD 1 to 2 (experimental)
Convert PDF/A-1 to PDF/A-3
Find out how many PDFs are ZUGFeRD
Stable
Mustangproject has a relative high abstraction level, and you e.g. don't have to manually specify the invoice type to "380" like in this sample from Konik sample

											invoice.setHeader(new Header() 
											.setInvoiceNumber("20131122-42") 
											.setCode(_380); 
										
(source: http://konik.io/blog/2016/Konik-1.2.9.html)
Our business process abstraction which allows you to upgrade the library and switch between the ZUGFeRD versions with a single command.
Reading of ZUGFeRD data has been implemented using Xpath (a XML query language).
This means that Mustangproject can parse ZUGFeRD files from before version 1.0 to including version 2 using the same code base.
Free
Open-Source licenses can be restrictive or permissive. While e.g. Konik is based on the "viral" Gnu Public License, Mustangproject is even more free, based on the permissive Apache Public License, which allows you to even sell commercial software including Mustangproject without paying us a single cent in license fees.
Awards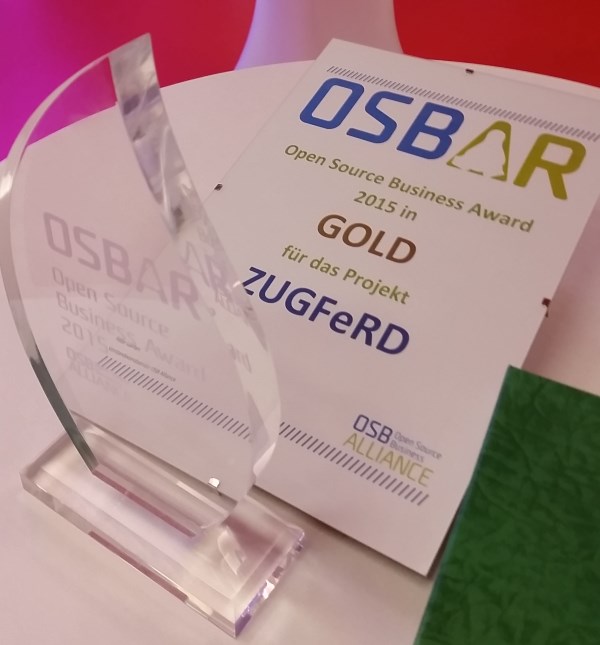 Comparison
This is a matrix comparing some open source ZUGFeRD libraries:
| | Mustang | Konik | Factur-X Python library |
| --- | --- | --- | --- |
| | | | |
| Version | 1.7.6 | 1.2.9 | |
| Publication date | 06.02.2020 | 25.08.2016 | 28.07.2017 |
| Basis | Java PDFBox | Java (and .net) itext, PDFBox | Python |
| Human language | English | English | English |
| Source format | PDF-A1, PDF-A3 | PDF, PDF-A1, PDF-A3 | PDF-A1 |
| Business processes | Yes | No | No |
| Profile | Extended | Extended | ? |
| Architecture | JAXB/Plain | JAXB | Python 🙂 |
| Licence | APL (permissive) | GPL (restrictive) and commercial | APL (permissive) |
| Discounts | possible | Yes(?) | possible |
| Deposits | possible | Yes(?) | possible |
| Dunning fees | possible | Yes(?) | possible |
| Other fees | possible | Yes(?) | possible |
| Official Sample | Mustang | Konik | None |
| Validator Fehler/Warnungen | 0/0 | 1/1 | |
| PDF validation errors | 0 | 1 | Not possible |